Panagbenga
doesn't run all day and everyone of us have already did the tourist basics at Baguio, so we didn't really have anything to do for the day except take pictures. Two of my companions were Lookbook-ers so we were up to the challenge of looking for good spots for photo shoot.
white socks FTW! trololololol
We first went to Burnham Park. It was very crowded though, but my guy friends were still able to shoot. We also did some boating which was my first time to try. I have to admit, it was fun!
Ian while paddling
We went to Lourdes Grotto afterwards and in there we found a good setting wherein we could utilize the pine tress of Baguio as our background. Nothing really special with my outfit, except for this being prepared for only 3 minutes. I had to cram packing for Baguio as I didn't had time to. This also features 5 colors! lol Blue, black, red, brown and yes, white. I couldn't find any decent socks except for these white panda ones I had, thus the white socks on the shots (excuses excuses)!
Maggie is gray all over!
Pine trees, so nice!
Sunset colors of Baguio
Ano kaya ang nasa paroon?
Top-Romwe.com
Denim Polo-Zara
Camera Bag-Izzo Shop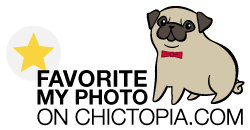 These are Zirjaye-inspired poses. I didn't really have any idea how to pose for Lookbook as I am the one usually taking pictures of people, but having your picture taken is harder! lol
I miss my long hair :,(
Skull top c/o Romwe, Denim Top from Zara
vintage platform brogues
accessories + red pants! red pants are my favorite!!!!!
We went to 50's Diner as soon as we got enough photos, we wanted to really pig out as we were very hungry that time. I have heard that they give out big servings so I was ecstatic to try. I wouldn't really write a review about the resto though as I was disappointed with the food, to the point that I didn't finish my plate. If you know me truly, if I really liked the food and I was that hungry, I would have had asked for one more plate. I liked the place though, it was a bit small, but the ambiance was nice.
50's Diner Baguio
Maggie enjoying the couch
Love these posters
Jaye and Ian's jackets are perfect for the vintage vibe of the place
Pineapple Shake
Steak, fries, veggies, and shrimp
kiddie favorites: spaghetti, fries, pork chop, pizza, and fried chicken
It was a pretty chill day for Panagbenga Day 1. I love the weather in Baguio during this time of the year, it's soooo cold but not too much which is perfect for those jackets and sweater I can never use in Manila. We ended our night planning on where to shoot for the next day and preparing for the float parade the next day.
More posts on Baguio: